Each one of us undertakes some kind of activity or interest that we love to do for entertainment, relaxation, and passing the time in one word that can be termed as – hobbies. Like other hobbies, painting or drawing is another mode of amusement that we carry out with great interest.
We are taught to draw and colour pictures since we were infants or in our early Kindergarten. Generally, we paint on paper and fill the picture with vibrant colours. Sometimes we like to do pencil sketches even. These days, technology got revolutionized where we can draw images digitally or on the screen of some devices. This essay is going to tell you about Best Drawing Apps For Mac In 2020.
Best Drawing Apps For Mac In 2020
We all are well aware of the fact that patience makes a man powerful. It makes a man knowledgeable as well. Painting is another such activity that increases your patience and tolerance. Not only this, but it also helps you to nurture your creative side. Nature helps you to get familiar with colors and their symbolic meanings.
Tell me another thing, while painting or coloring, you get to know such a broad spectrum of colors. Soon some of them get your favorite color, which you try to use multiple times in your drawing. Am I wrong? No, we all have gone through this. Drawing portraits, landscapes and many more keep you delighted. As the advancement of technology has served us in a lot of ways to reduce our burden. Here's another one too. This article will make you know about the Best Drawing Apps For Mac In 2020. Check it out.
Adobe software is a well know, or we can say quite a popular name among all of us. Right? Adobe Photoshop provides you with all such features that you can use to paint digitally. It is one of the most advanced and refined apps that you can install on your Mac. It has new updates and provides a lot of help to the creator. You can create or edit existing pictures that various filters provided on the panel. The latest version of this photoshop – Adobe Photoshop 2020 comes with an Adobe Sensei, which helps you as a guide while creating your images. Isn't it great?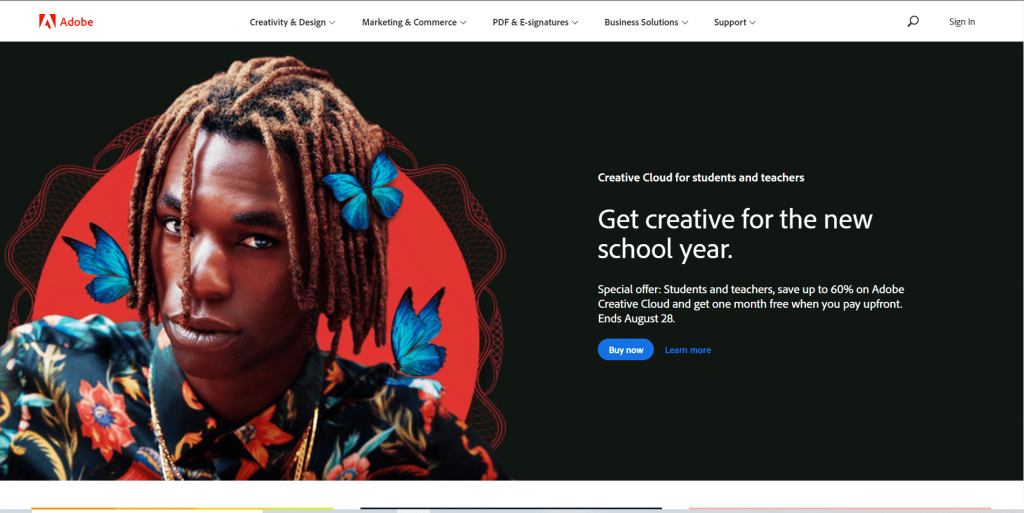 Pros:
● This is perfect for professional users.
● It comes with the paid version.
● Packages are on an annual basis.
Cons:
● It is very expensive.
Download Link – https://www.adobe.com/creativecloud/plans.html?plan=individual&filter=all
Are you in search of a professional drawing app with the latest features and multiple styles? If yes, this one is best for you. Another drastic feature is, it comes free. Hence it can be called a double-bonanza. While using this app, you will be able to use different kinds of brushes to draw your picture. In fact, you can also use brushes that other artists used previously. You will receive a masterpiece that will look really hand-made in the end.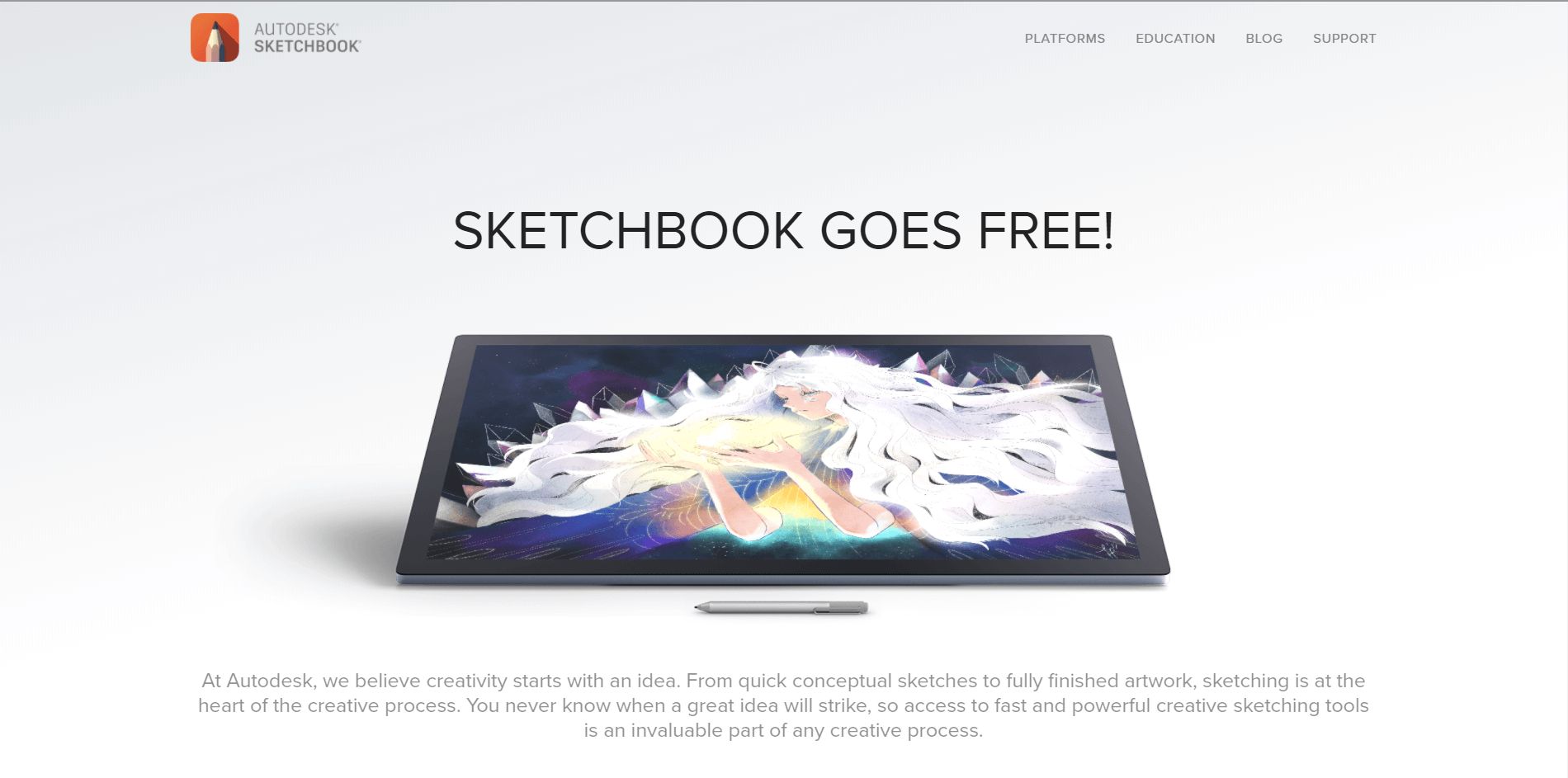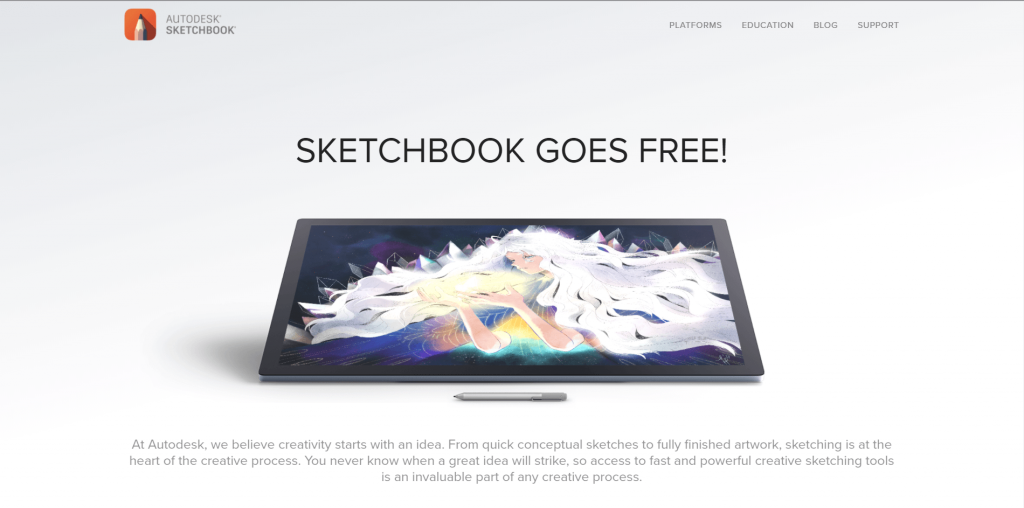 Pros:
● It is free
● Rich in features
● Multiple brush techniques
Cons:
● It can be a bit difficult for beginners.
Download Link – https://www.autodesk.com/products/sketchbook/free-download
This app gives you the benefit it creates a superb looking landscape. This app is mainly known to paint out natural sceneries and uphold the beauty of nature. It has an in-built technology that makes your work done within a few hours. Hence, it is fast working as compared to other apps. It comes with a wide range of tools that you should use while drawing. It consists of nine hundred types of brushes for painting and bordering outlines. This app is triggered by a GPU accelerating system that speeds up your work. Try this link to know more about this app.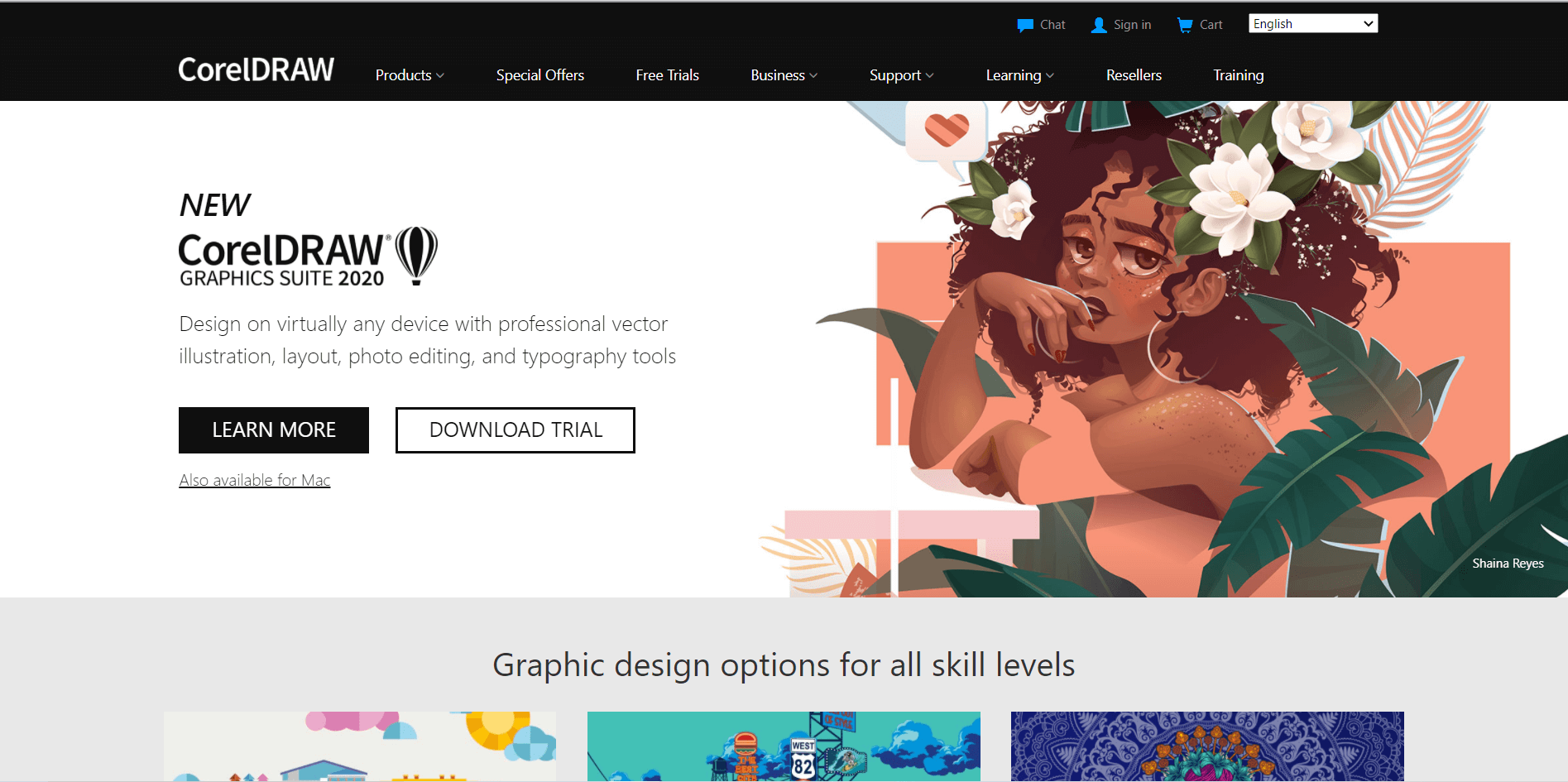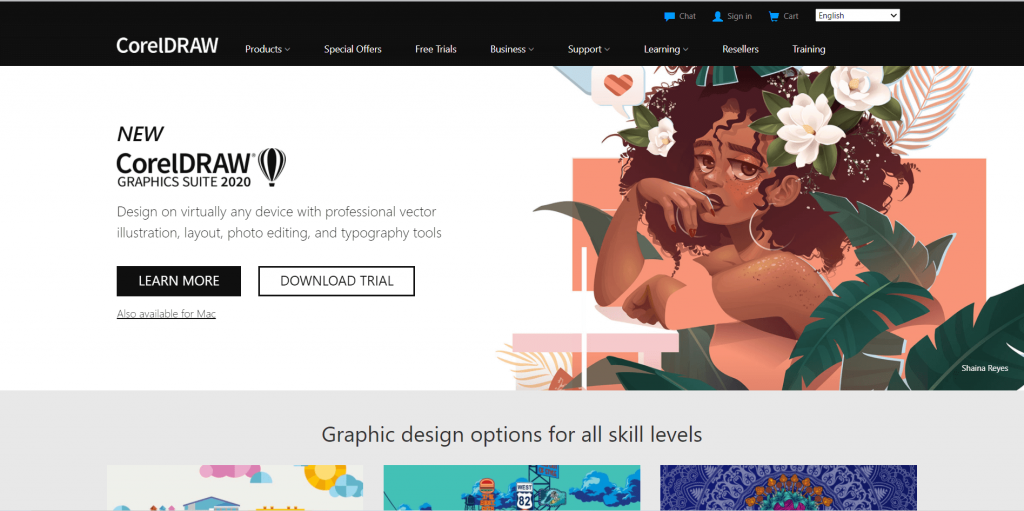 Pros:
● Fast working app
● Cool techniques to use
● Numerous kinds of brushes
Cons:
● No subscriptions are available.
Download Link – https://www.painterartist.com/en/product/painter/
You may also like to read about: https://cellalpha.com/best-free-pdf-readers-for-mac/
4. Rebelle 3
Do you desire to confuse viewers or spectators, whether you made it on paper or digitally? If yes, this is the right choice for you. This app gives you premium quality of work after your painting is completed. If you are into realistic painting, this app will never disappoint you. It is a unique app that uses real watercolors and acrylic colors so that you can use them for art. Trust me; your image doesn't look drawn digitally on a device or app. The shades, techniques and styles used are fantastic. Download this app now and dive into the world of realism.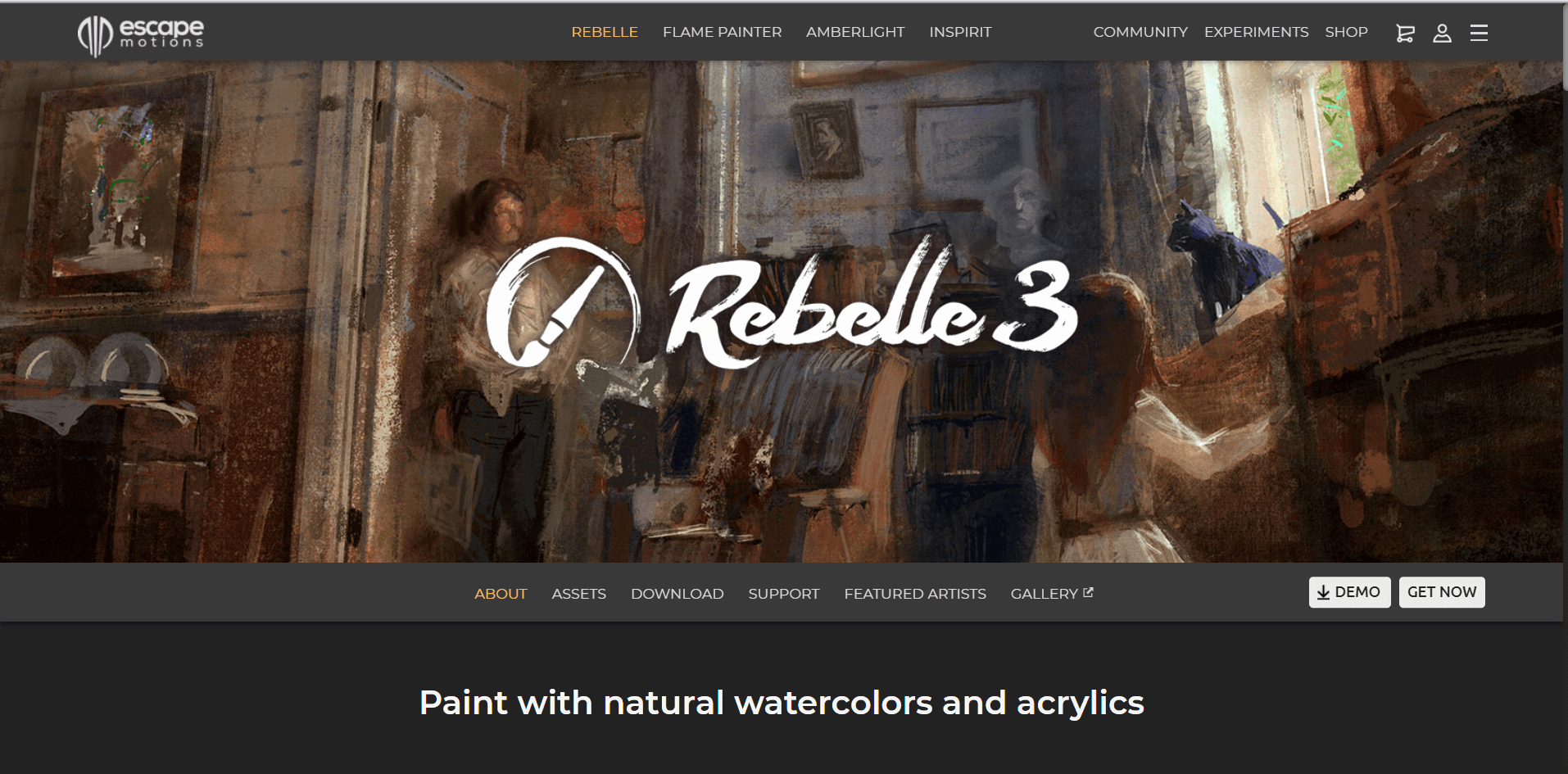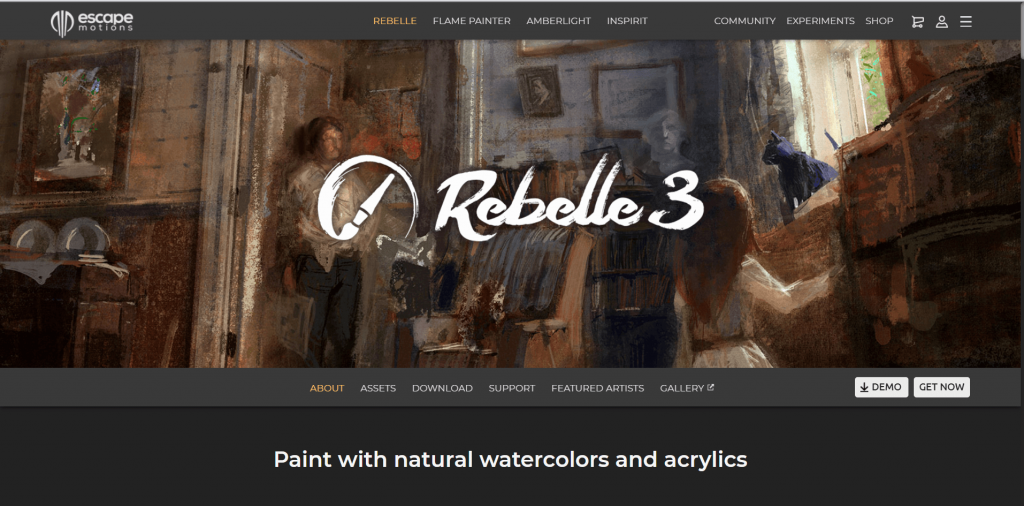 Pros:
● Excellent results
● Beautiful features
● Advanced techniques are provided.
Cons:
● It can be costly for some artists.
Download Link – https://www.escapemotions.com/products/rebelle/about?//products/rebelle/index.php
If you are new to the digital mode of painting, this app will not make you worry about your final output. This app is extremely beneficial for beginners. While applying the effects and style, you will get to learn. This app is simple to handle and very accessible. Without any effort, you can scroll down the tools and used them as and when required. It doesn't come with a paid version. This is entirely free. So why wait. Download now and enjoy painting.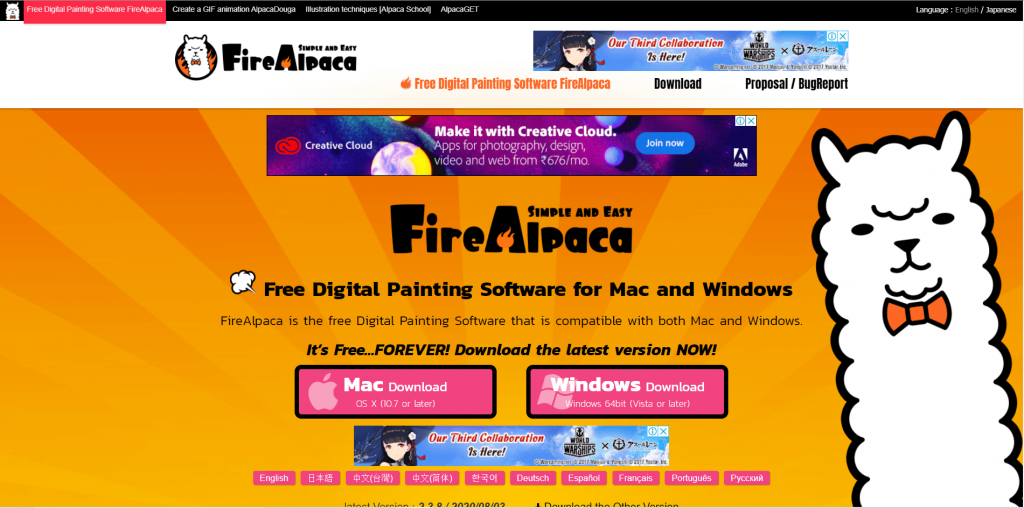 Pros:
● It is free to download
● Effortless to use
● Best for beginners
Cons:
● It can be very basic for higher grades of artists.
Download Link – https://firealpaca.com/
In this case, you don't need to pay for any packages for the subscription of the paid version or download the app from the store. This is a pre-installed app on Mac. If you open your Mac operated device, you will be able to see this app to be there in your app section. You can import any saved image and use a markup icon to edit or modify it. Moreover, multiple tools help you to shade and improvise the image. It doesn't have such advanced features, but it is perfect for primary use.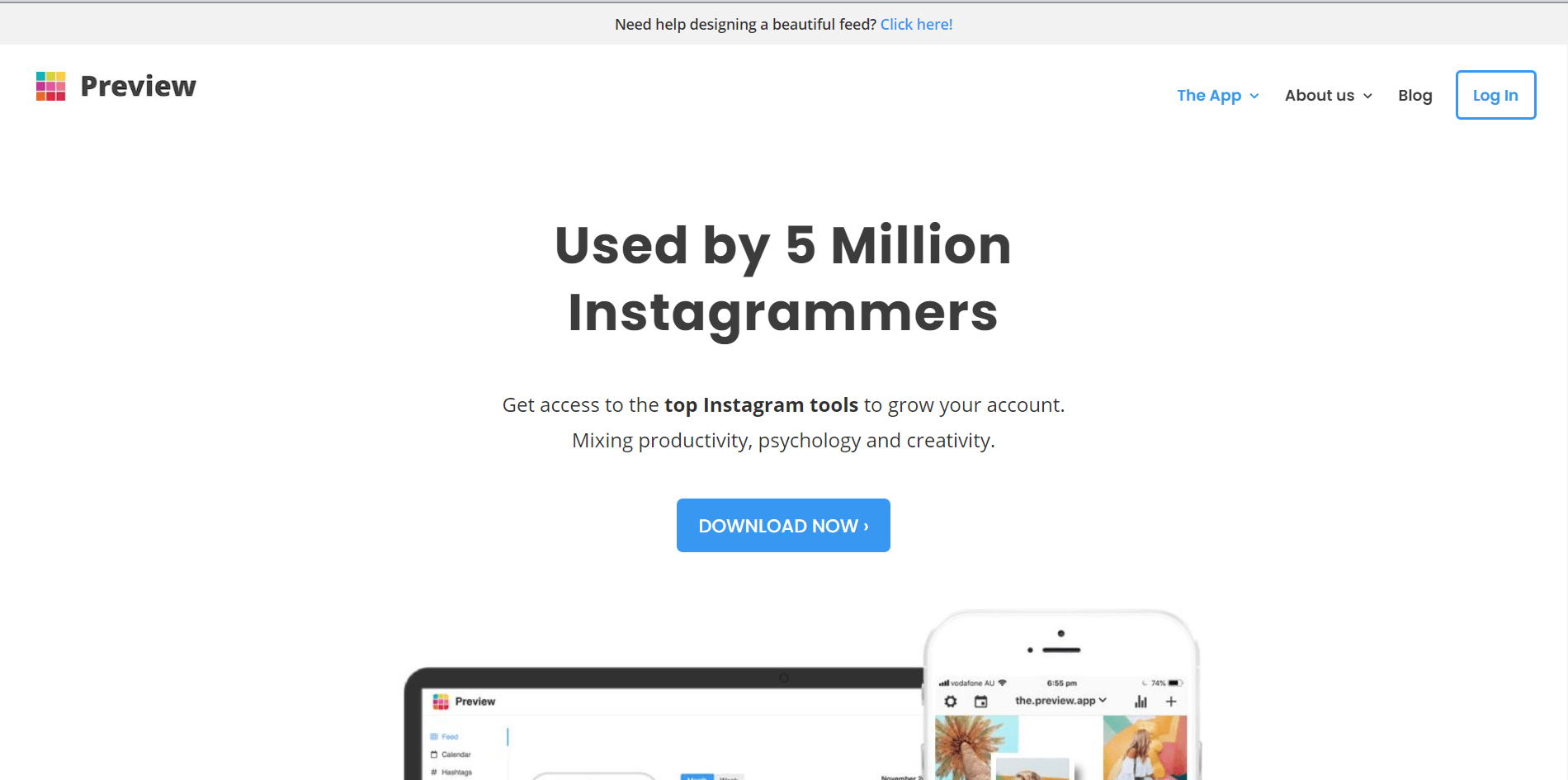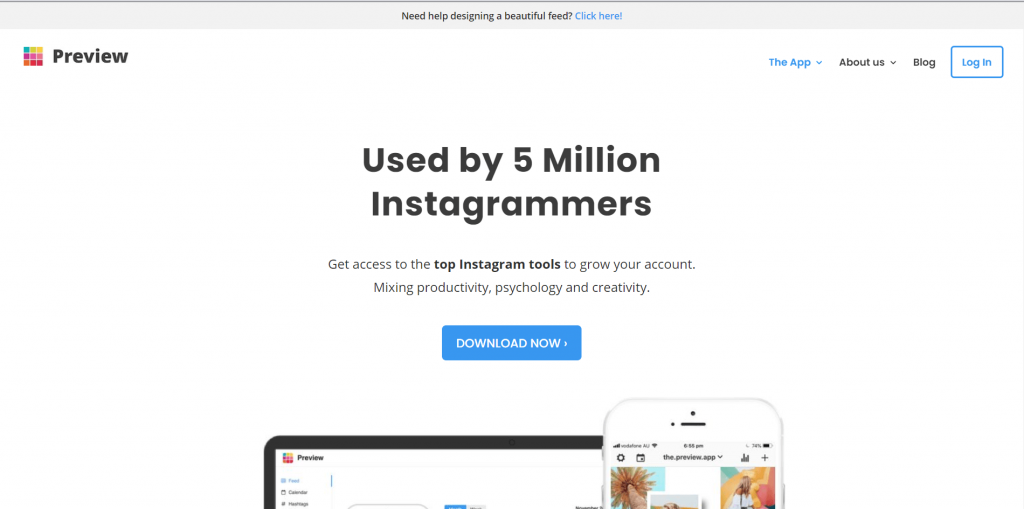 Pros:
● Easy to use
● Best for editing pictures
● Already installed app
Cons:
● There are not various extensive features as compared to other apps.
Download Link – https://thepreviewapp.com/
Wait, wait, are you a comic fan? Do you really love to draw sketches related to comics or manga panels? If your answer is yes. Try this digital drawing app on your Mac. This is the correct one for your approach. According to your choice, you can select the panels and customize them. Furthermore, the sketches and figures you want to draw can be quickly done. This app came with free trials and paid versions. Hurry up to illustrate another comic picture digitally on your favourite Mac device.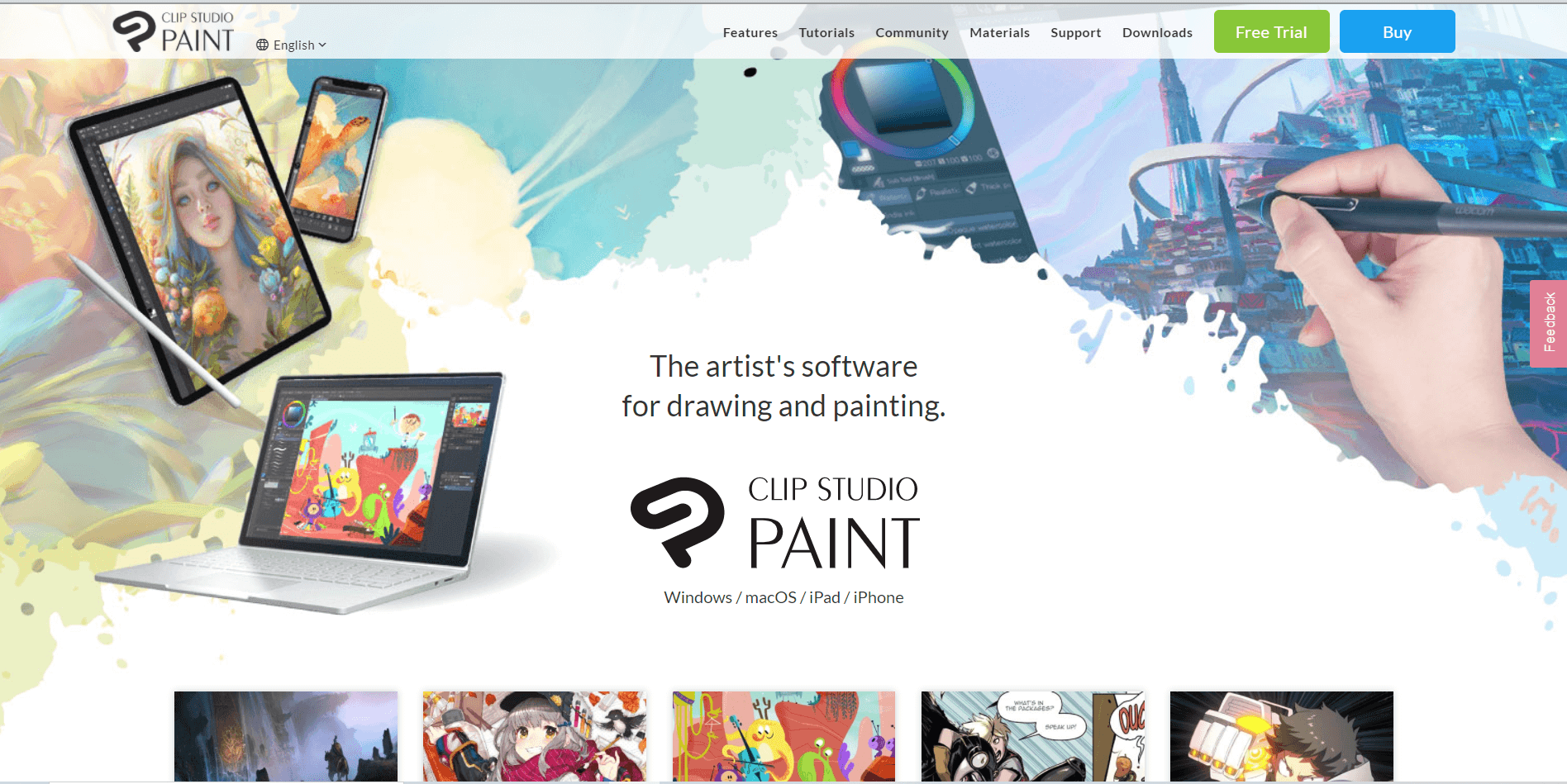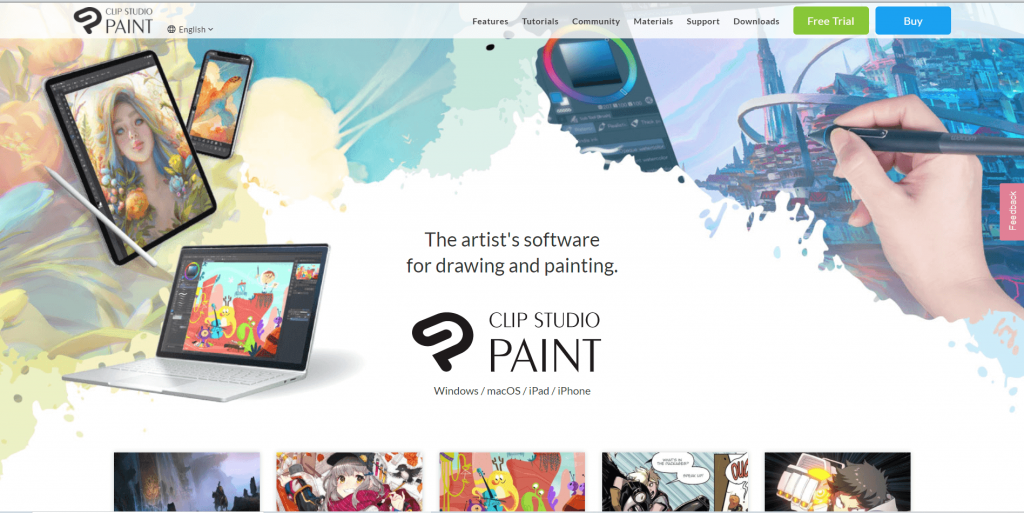 Pros:
● It is best to do sketches.
● This app works great while drawing pictures related to comics.
● Tools are up to date.
Cons:
● Free trials are not for long days.
Download Link – https://www.clipstudio.net/en/purchase
You may also like to read about: https://cellalpha.com/best-free-antivirus-software-for-your-pc/
Like this previous drawing app named Clip Studio Paint, this app is another hit for comic artists. It is another brilliant app that suits you best if you are an anime lover or comic artist. Let me tell you why this is the best option. This app provides you with numerous background pictures, tools, styles, techniques, brushes, colours, fonts and so on with which you can showcase your real talent. Moreover, you can snap grids and change panels as per your requirement. Come on anime lovers, hit the download button now.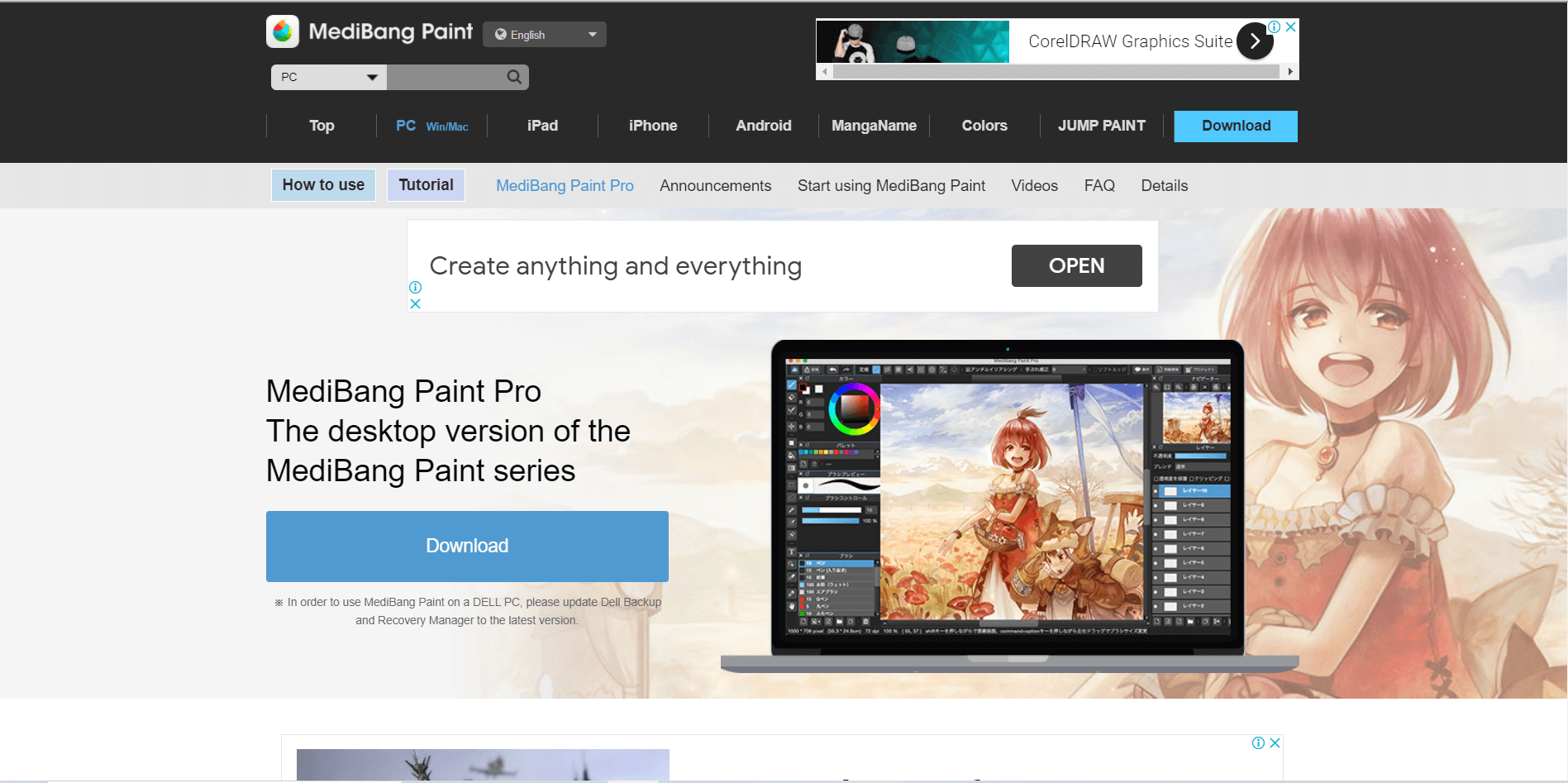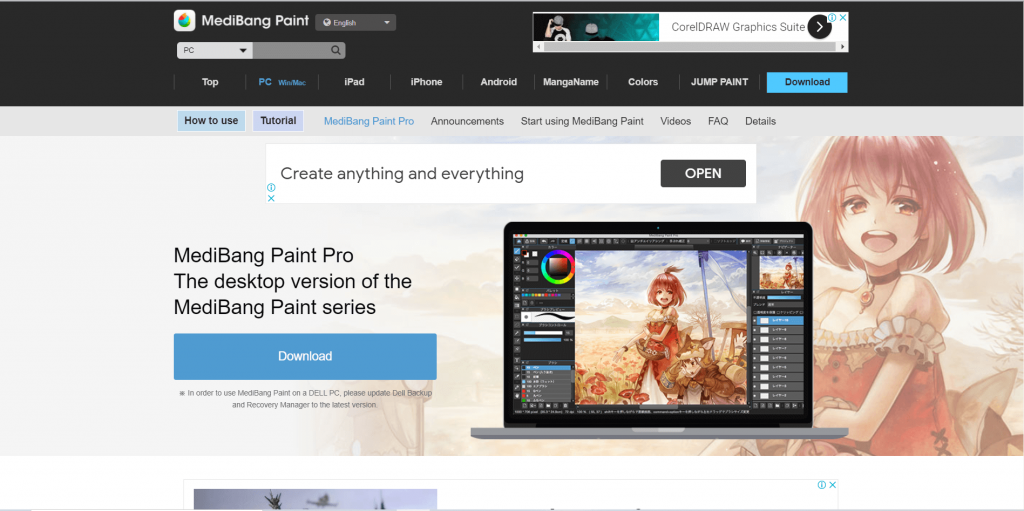 Pros:
● Gives fifty such background images
● Advanced features
● Easy to use
Cons:
● Not suitable for realistic painting
Download Link – https://medibangpaint.com/en/pc/
This app is the most exceptional one on our list. Let me tell you why. This app delivers you all kinds of liberty to draw sketches for web designing. From simple coloring to building graphics, you can carry out all types of artistic works under this app. It is a versatile app with all kinds of advanced features. Whether you are a beginner or a professional digital artist, anybody can freely work under this app. Are you a web designer who is in search of a free drawing app? This is the right one.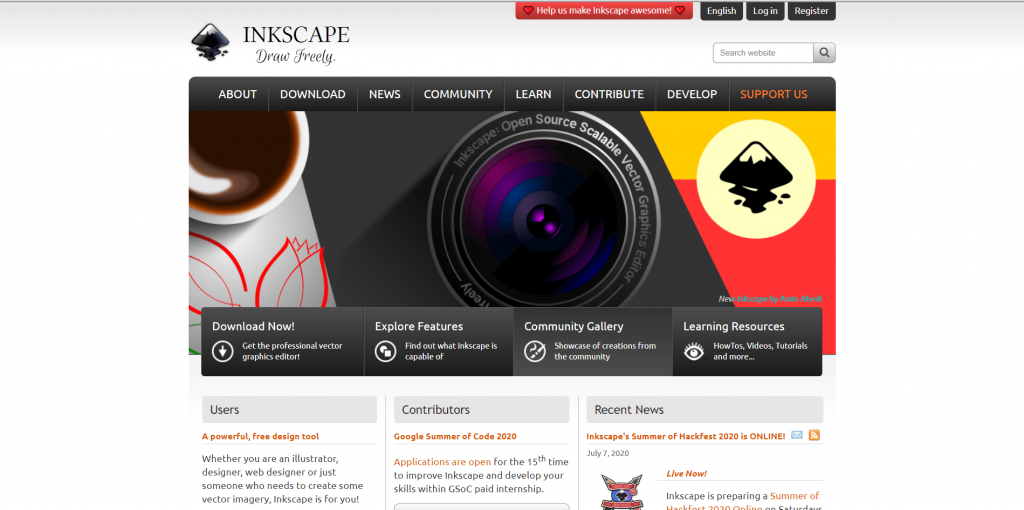 Pros:
● All in one app
● Good for web designing
● Wide range of features
Cons:
● Downloading may take time.
Download Link – https://inkscape.org/
10. Patina
This is another app whose qualities, to some extent, match that of the previous one. It is also suitable for web designing and artistic effects. The layout, tools and other accessories are easy to use. This app is quite simple and good for beginners.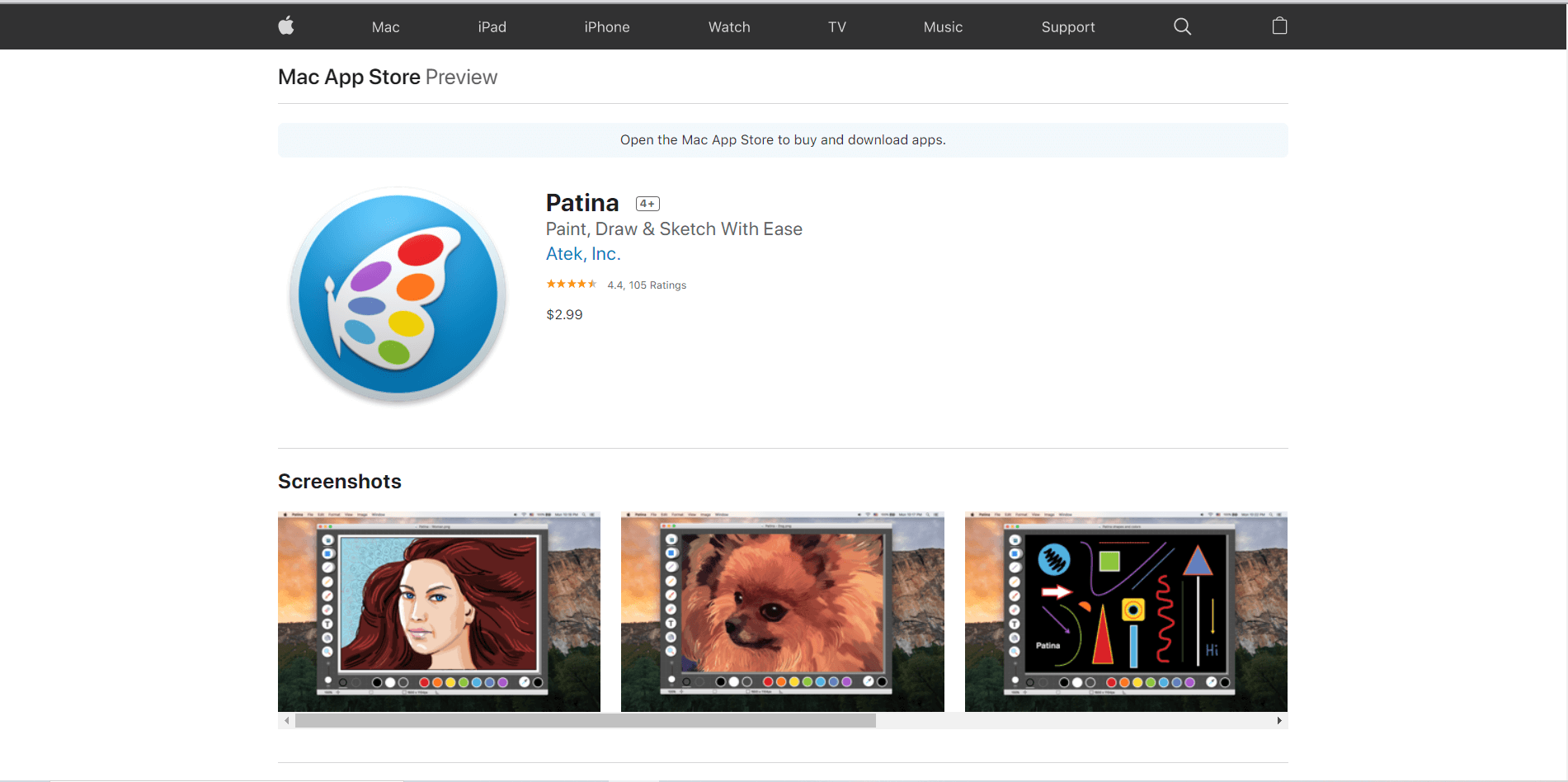 Pros:
● Good for beginners
● Perfect for carrying out web designs
● It is free
Cons:
● It can take a big space for storage.
Download Link – https://apps.apple.com/us/app/patina-paint-draw-and-sketch-with-ease/id942568098?mt=12
Conclusion
This is all about Best Drawing Apps For Mac In 2020. These apps will provide you with advanced painting styles, which will result in a perfect masterpiece of art. Some are paid and some are free. Hence, what are you looking for? Download them now.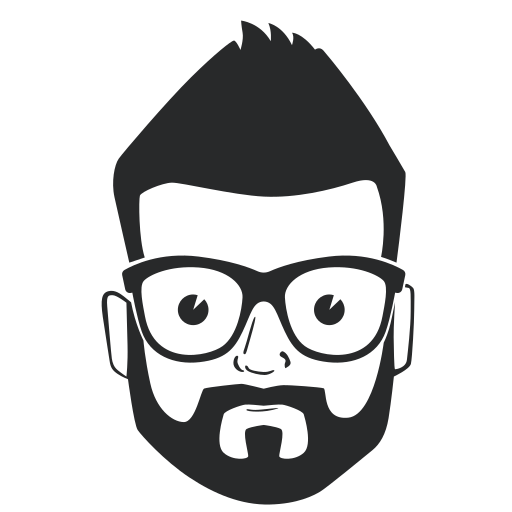 James is the editor of CellAlpha. He's a graduate and loves to write tech reviews, guides, and how-to articles. James is 24 years now.