Don't have antivirus software on your PC? Then you're in a troublesome situation. If your system lacks antivirus protection, then your device might not be secured. Antivirus software comes with the capability to protect the files stored in your device from malware and privacy intrusion. It not only protects your data but also keeps your windows software updated; give caution if something is going wrong like unknown URLs and installation of applications from unreliable sites. In short, it maintains the overall health of your device's data. We've listed some of the best free antivirus software for your PC, which we think would be perfect for your system.
You may also like to read about: Best Websites To Watch Hindi Movies Online in 2020
Best Free Antivirus Software for Your PC
Avast Free Antivirus software is probably the most popular and reliable software available in the segment. This antivirus application is a full-service antivirus that prevents users' systems from any kind of viruses, malware, trojans, and other types of harm. Moreover, the application comes with little to no system drag, and it consists of a few unique highlights that you won't find in some other free antivirus applications. It even includes an excellent package that comes with anti-rootkit and anti-spyware capabilities.
Features:
Equipped with well-functioning antivirus, antispyware, and timely updating engines

Provides real-time file protection, email, web surfing, P2P exchanges, fast messages

Scrutinize browser plugins to check for any malicious installation

Do Not Disturb Mode blocks pop-ups while the streaming program is in fullscreen mode.

The Behaviour Shield feature keeps a regular check on your applications to scan any vulnerability.

Available for Windows, Android, and Mac
Pros:
On-access security against viruses and other malware.

Offers a heuristics engine option

The silent mode feature hides constant alerts

Highly configurable

Lots of smart features
Cons:
Not for commercial use

Ad-supported
If you're looking for feature-packed antivirus software, this is an excellent option. Bitdefender Antivirus Free Version is one of the finest free antivirus programs which instantly oversees and blocks the mysterious dangers. It consequently filters your system in the background through cloud-based detection; hence, it performs a complete scan in case it finds malicious programs or red flags. It ensures real-time detection of viruses, malware, and spyware, and assures ransomware shield protection.
Features:
Possess a virus shield option to halt zero-day exploits, spyware, and other malware content

Scanners look for malicious software, worms, etc. while the operating system loads.

Provides timely updates of the proposed threats

The link scanner feature scans all the links you visit on your web-browser

Provides secured safe pay banking option

Available for Windows and Mac
Pros:
Facilitates on-access protection from malware and viruses.

A quick virus alert is regularly shown in the background.

Low consumption of system memory and other resources.

Easy to operate

Incredible antivirus engine
Cons:
Suitable for personal use only

No custom scanning option

Limited resource usage
You may also like to read about: 7 Best Free VPN Apps For Windows
Avira Free Security antivirus software is one such software that gets a large number of downloads daily thanks to the outstanding features which make it an attractive option. Avira can check and delete existing dangers as well as naturally distinguish and stop the malicious ones. It secures you against ransomware, Trojans, spyware, and other sorts of malware. The Avira program provides more than a broad antivirus application. Avira Free Security is compatible to run on PCs with Windows 7, Windows 8, and Windows 10 versions. 
Features:
Prevents viruses, ads, spyware, back-door programs, dialers, unknown software, etc.

Allows the program to operate even during the boot process

Offers automatic updates and red alerts

Provides a wide range of malware threats

Equipped with an advanced heuristic engine

Supports Mac and Windows 7,8,10 version
Pros:
Prevents malware of any kind

Offer automatic virus definition updates.

Easy installation

Excellent malware blocking

Convenient to operate
Cons:
Sluggish scanning

Browser protection is available only for Chrome and Firefox.

Require payment for add-on components
AVG AntiVirus Free is an antivirus software application that gets millions of users worldwide. AVG AntiVirus Free program is easy to understand and use. It can customize exactly the way you want. It doesn't degrade your computer's speed much and provides a top-rated file shredder. It comes with all the advanced features like File Shield, Behavior Shield, Email Shield, Web shield, File Shredder, SafePrice browser extension, Cleanup, Do Not Disturb Mode option, and many more. It is compatible with Windows, Android, and Mac software devices.
Features:
Scheduled scanning of the device

Rootkit detection, hardcore mode, and CyberCapture technology detect the unknown files.

File shredder tool helps in overwriting files

Offers performance problem report

Automatically blocks suspicious links, prevents unknown downloads

Compatible with Windows, Android, and Mac
Pros:
Easy installation

Selects customizable features during setup.

Gives automatic updates (definitions and the program).

Ease of operation

Plenty of features
Cons:
Does not support Windows Vista or XP

Display features that can't be enabled in the free version.
You may also like to read about Best Free Screen Recorder Apps for Windows.
Panda Dome is a unique antivirus program as it detects the potential threat to the system automatically, which helps in protecting the files. It is free antivirus software that downloads within seconds and has a simple interface. Moreover, it offers an on-access protection option that protects the device from malicious threats. It would be an excellent choice for gaming enthusiast. It incorporates various security features with parental control on kid's actions, anti-theft function, and customizable file encryption settings. It is compatible with Windows 10, 8, 7, Vista, XP, and 2000 Professional SP4.
Features:
Offers real-time updates and antispyware engine to detect threats before any damage

Provides an in-built web monitor to ensure protection against malicious links

Provide a password-protected feature

Allows scanning of compressed files

Rescue boot disc generates a bootable antivirus program.

Offers parental control option
Pros:
Quick and automatic updates

Small download file

URL and web monitoring/filtering

Automatic USB protection

Lightweight and easy on system resources.
Cons:
Ad-supported

Sluggish installation
Kaspersky Total Security is an ideal choice available in the antivirus segment. It works on a variety of systems and offers tons of viruses and malware-fighting features. Kaspersky Anti-Virus is a program that covers up to five Windows PCs. It emphasizes the provision of essential security tools. It is available for non-commercial uses only. It automatically updates its antivirus report in the background; quickly scans the threats affecting the device's performance. It is compatible with Windows software devices only.
Features:
Allows heuristic monitoring for ransomware protection

The privacy protection option updates unknown contacts, and call alerts, and blocks suspicious messages.

Parental control mode is available.

The safe Money feature prevents fraudulent financial transactions from phishing and other attacks.

Obliterates the file via the file shredder feature

Compatible with Windows
Pros:
Impressive antivirus engine

The total Security feature is packed with lots of extras.

Tons of customization options

Provides highly configurable virus scanning
Cons:
Provides no hosted storage for online backup

Sluggish performance

Supports only Windows
You may also like to read about Best Free Screen Recorder Apps for Windows.
Adaware Antivirus Free comes with reliable and noteworthy features that make it stand high amongst its rival antivirus programs. It comes with standard real-time protection features, providing protection against various viruses and malware containing files and applications. Though most of its components are the same as its competitors, it proves to be a useful antivirus solution. It even takes less space on your device, thoroughly scans the data, provides rootkit protection, blocks malware content, etc. Overall, it is an excellent choice for non-commercial purposes.
Features:
The real-time protection function monitors the Windows Registry effectively

Blocks the malware content

Thoroughly scan the archive files

Deeply scan the boot sectors

Scans URLs against recognized malicious/phishing content to prevent any harm to the device

compatible with Windows 7,8,10 version

Supports scheduled scanning
Pros:
Simple user interface

Thoroughly scan the content instantly.

Provides quick and automatic updates

Best malware removal features are available for free.

Takes less CPU space
Cons:
Custom scanning issues

The free version does not contain unlimited distinctive features.

Do not clean up the detected malware completely
You may also like to read about Best Android Emulators in 2020.
Frequently Asked Questions
1. What essential function does antivirus software provide?
Detects files/websites for unknown or corrupted files/programs.

Scans any particular file or a flash drive/CD in general.

Scan and destroy the malicious content after seeking permission from the user to do the same.

Provide real-time updates to the user about the overall health of the system/device.
2. While downloading a free version of antivirus software, what should the user look for?
The user must check for the following characteristics while downloading a free version of antivirus software-
Anti-malware- The antivirus software must have the ability to shield the device against the potential malware attack Santa-spyware- The antivirus software must be such that detects the website or the file which tries to invade your personal details. It must be password-protected to ensure the safety of the user's data.

Browser security­- The software program must detect the suspicious and dangerous sites to avoid the corruption of your system's data

Network firewalls- It must give alert notification of any potential automated virus that poses harm to the device

Phishing protection­- It should be capable of automatically blocking all the spam and corrupted emails from entering your device. 
3. What's the best-paid antivirus software?
The best-paid antivirus software, in our opinion, is Norton antivirus software. Norton antivirus software is known for its advanced features for keeping your devices protected from viruses, malware, and more. It revamped its services and is a host to various unique and additional features.
You may also like to read about: Best Free PDF readers for Mac in 2020.
Conclusion
Getting suitable antivirus software is of utmost importance to ensure the smooth functioning of your PC. Antivirus software is a full package that detects, scans, and removes the virus and malware content from your PC. And getting all these features in a free version of antivirus software is like a cherry on top. All these best free antivirus software for your PC mentioned above more or less provides the same basic features and, most importantly, helps you get rid of the improper functioning of your system.
You may also like to read about: Best Free PDF Editors for 2020.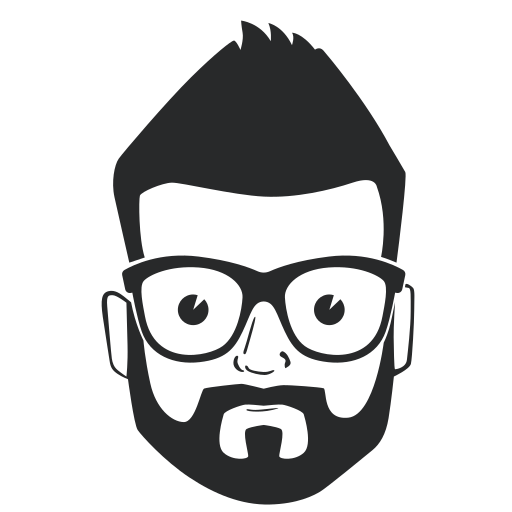 James is the editor of CellAlpha. He's a graduate and loves to write tech reviews, guides, and how-to articles. James is 24 years now.