Writing a novel is a difficult job. Only a writer knows what it's like to begin writing a book or some other type of text. There are many obstacles that a writer must overcome during writing a novel. It could be something. For example, a lack of creativity, ideas, concepts, or even a fear of selling.
But it is the assembling part at the end of the writing, also known as editing, that irritates a writer the most. This process can only begin after the writing task has been completed. What the writer felt was fine at the time of writing no longer sounds perfect. As a result, the section would need to be polished again to sound better. This approach can be both difficult and distressing at the same time.
Now, consider the emotional state of a writer who, under such situations, uses a method that makes the situation worse. There is a variety of software available on the market to make the tedious process of writing a little more enjoyable. With so many choices available, deciding which one a writer should choose can be difficult. Don't be concerned.
We've taken care of that for you. We would recommend the best choice available among the many options available. Scrivener is the name of the software. We'll tell you more about this incredible software and how it outperforms the competition. You'll see how this wonderful option makes your writing journey simpler and more enjoyable in no time. Prepare to get much further into this.
What is Scrivener?
Scrivener is a book-writing software programme created by Keith Blount, a British teacher and aspiring writer who was frustrated by his inability to keep track of all of his notes. He was so upset that he learned to code and created tools to assist authors in getting and staying organised.
Scrivener is a one-time payment software application that you can use. Then you'll have it on your computer indefinitely. There is no need for an annual subscription. Scrivener is available for all the platforms out there including Windows, Mac, and iPad/iPhone/iPod Touch.
It's sometimes referred to as a mix of MS Word and Evernote by authors. Since the programme combines word processing capabilities similar to MS Word with organisational capabilities similar to Evernote, it is even better for authors, making it special and one of a kind.
Top 7 Best Scrivener Alternatives in 2021!
Here are the top 7 handpicked alternatives to Scrivener currently available in the market.
Ulysses is a writing app with a subscription model that operates similarly to Scrivener in several respects, with an emphasis on improving the writing experience. The learning curve for Scrivener is intended for intermediate to advanced authors, but Ulysses makes it easier by including tutorials alongside its features.
The Final Draft is software for advanced screenwriters who want more from an app than the basic features. This software, like Scrivener, includes regular scriptwriting features as well as a plethora of collaboration, commenting, content analysis, and other options.
This is a quick, free word processor software that helps you write your books faster by eliminating distractions. Unlike Scrivener, which has a steep learning curve, this app is light and simple. You can use FocusWriter to get back to basics and block out any distractions in your writing, particularly if you're working online and get off track.
Reedsy is a fantastic Scrivener replacement. The software is known for making the self-publishing process simple, particularly for new writers and authors, by providing a powerful editor for your books, saving you time and money on editing. Drag and drop chapters, monitor changes to review previous book versions, and exporting to eBook retailers are among the other features.
Squibler is a text editor and writing prompt software that can be customised to your preferences. The software makes writing simple enough that you won't need a word processor, and it's ideal for writers or authors who want to write books with a compelling outline and prose, then publish them once they're done.
Google Docs is the most widely used writing tool, with almost all using it for various types of writing. It's simple to use, has a lot of features, and it's completely free. Above all, it compares favourably to Scrivener.
Novlr is a novel-writing programme that runs on the cloud and is designed to make the writing process as easy as possible. The simple interface is appealing to the eye and allows for easy breathing. This Scrivener alternative is primarily focused on writing. Your attention will be drawn to a clean, distraction-free environment.
Scrivener v/s MS Word
MS Word and Scrivener are both excellent word processors. There's nothing wrong with MS Word, but there are certain things that Scrivener can do better. Any of the flaws in MS Word can be easily remedied with Scrivener. Let's take a quick look at both Word Processors to see why Scrivener stands out from the crowd.
MS Word
Available for both windows and mac
Some of the pros you get while using MS Word:
Everyone knows how to use it since it is the default word processor. Since everybody understands how to use it, it makes author collaboration much easier. It also enables you to see what changes have already been made to the paper. It also simplifies the editing process. It lets you quickly see what changes they've made, approve or reject those changes, or go back to the previous state.
Now let's talk about some cons:
When writing a book, the main disadvantage of Word is that it restricts you to a single, linear text. As a result, you're compelled to work your way through your draught in a straight line. If you have an amazing ending idea in your head when working on chapter five, it's not easy to just drop it in the ending folder; you'll have to scribble it down somewhere else.
Since it is not intended for use with books. It is not suitable for handling documents as big as books, it becomes increasingly unwieldy as your book develops. After a certain scale, it becomes sluggish. Every time you try to open a book after you reach a certain limit of words, it takes several minutes to load.
After spending so much time talking about MS Word, let's move on to Scrivener and how it can impact an author's journey.
Scrivener:
Available for both Windows and Mac
Pros:
It was designed specially to write books. Although Microsoft Word becomes increasingly difficult to use as the document increases in size, Scrivener becomes increasingly useful. This is largely due to its "binder functionality," a basic yet game-changing addition to word processors. You will use the Binder to organise your chapters and individual scenes into files and subdocuments, which you can then drag and drop wherever you want.
The Scrivener App allows you to write wherever you are. Scrivener recently launched an iOS app that allows you to sync with your desktop and write and edit your book from anywhere.
Support for publishing that is fair. One of Scrivener's selling points is the ability to export directly to Kindle and ePub file forms, making publishing your book much simpler than with Word.
Cons:
Scrivener has two big drawbacks for writers: it needs a lot of formatting work and it makes communication more difficult. Formatting can be a pain. Scrivener's formatting is clumsy. And just because you format inside the document doesn't guarantee that all of your formatting options will be printed.
Scrivener becomes difficult to use while you're dealing with an editor or even a co-author. Part of this is because Scrivener isn't as widely used as Word, so if your editor doesn't have it, you'll be forced to use Word, the industry norm.
Free Scrivener Alternatives
Here are several free Scrivener alternatives to help you get around Scrivener's flaws.
Manuskript is an open-source writing tool. There are features such as an outliner, character management, plot creation, and a distraction-free editor.
It is available on Windows, Mac, and Linux.
Bibisco is a novel-writing programme that makes it easy for you to write your storey.
It is available on Windows, Mac, Linux.
yWriter
yWriter is a writing programme that uses "scenes" as a text unit and allows you to connect that text with a variety of plot elements (characters, places, and objects), as well as position and rearrange it within chapters.
It is available on Mac, Windows, Android, iPhone, Linux.
Zettlr is a powered markup editor that incorporates several writing editor features into a single app.
It is available on Mac, Windows, Linux.
Concentrates on your vocabulary rather than the interface. Quoll Writer is a writing programme that assists you in concentrating on your words. It's neat and tidy. It has a lot of features. The features are exactly where you'd want them to be.
It is available on windows.
What programme do you use to keep track of your ideas for your novel? Do you use Scrivener to write your articles? Do you make use of any of these options? Is there any best available alternative that I've overlooked? Please let me know by leaving a comment below!
How about having a Screen Recorder on your device? Whether you are working or a student in this busy schedule we all are quite busy in our life and forget many things. So, having a Free and Best Screen Recorder Apps is always a great option.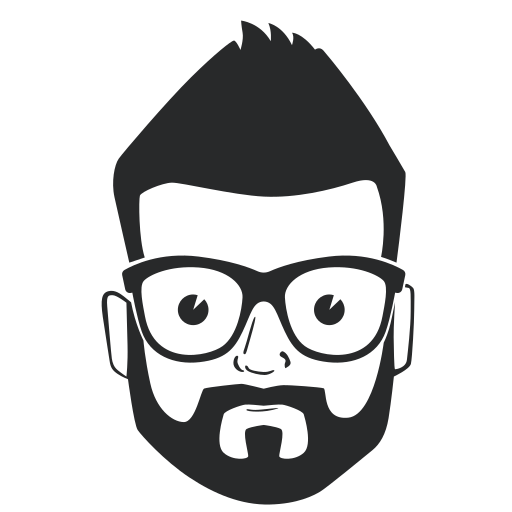 James is the editor of CellAlpha. He's a graduate and loves to write tech reviews, guides, and how-to articles. James is 24 years now.