Discord gives you the easiest and simplest way to connect with your friends, family, or colleagues. The instant messaging app provides the user with the means to communicate via voice calls, chat in public rooms, and share media. This app is used for gaming essentially to connect and chat while playing the game. And that is why Discord has some limitations that do not make it a perfect fit for you.
The UI of Discord is not up to the mark with security, and there is an absence of end-to-end encryption in messages. Also, due to hat bombardment, frequent server raids, privacy issues, no robust features, and the possibility of harassment, you can look for other options in this article. Discord can be used for games, but we have compiled it for you with features if you are looking for the best discord alternatives. Let's get started!
Top 10 Best Discord Alternatives in 2021
Here are the Best Alternatives of Discord currently available in the market in 2021. All the alternatives to discord are manually tested and then featured on our Top-rated Alternatives to Discord.
Microsoft teams have one of the most trusted UI and are highly suitable for professional work. It can be used in a plethora of fields such as college classes, presentations, meetings, and simple friendly chats. It has both video and voice call options for you. Not only this, you get a full-fledged 100 Gb limit to upload anything.
Where Discord offered an 8 Gb upload limit that could be upgraded to 50 Gb in the premium version, Microsoft teams have much more than this, and that too for free. You can use any office app that is available, such as Word, Excel, PowerPoint, Sharepoint, etc. The best part of this best alternative to the Discord app is the high-end security. You do not have not to worry about server raids as all the conversations or messages are end-to-end encrypted. Not only this, it supports these platforms: Windows, and macOS. Linux, Android, iOS, and Web.
TeamSpeak is another great top-rated alternative to Discord. It provides high-quality voice calls and text chat. Gamers, this has been available for you as you can rely on TeamSpeak for in-game conversations with a plethora of other options. TeamSpeak's interface is much like Discord's and uses AES encryption to keep your discussions secured and private.
Enjoy lag-free conversations for long hours and make chat rooms. The robust features include automatic volume adjustment with a noise reduction feature that helps you get uninterrupted crystal clear sound. While making chat rooms regarding any discussion, you can choose who can join or who can speak. One of the most useful things about TeamSpeak is the cloud-based service that helps you save your settings or preferences without changing them again and again. Enjoy more than 100 add-ons or voice packs with TeamSpeak.
Mumble is much like TeamSpeak 3, it provides you with a FOSS VoIP platform. Its user-friendly interface is used for high-quality voice chat and primarily for gaming purposes. The interface does look like Discord, but this app offers much more.
Mumble has high-end security with chat encryption. Therefore, do not fret about privacy concerns and enjoy high-quality voice calls. Make chat rooms with your choice to add or allow people to join you. Unlike Discord, Mumble doesn't let strangers invade your privacy. The robust, excellent quality enables you to enjoy voice chat without worrying about turbulence or disturbance. You can adjust sound in the positional sound feature. Do not worry about interruptions in your software as Mumble supports Android, Linux, macOS, and Windows.
Chanty is not only a great alternative to Discord but has a plethora of other robust functions. You can chat, send voice messages, and exchange voice and video calls in your chat rooms. Chanty is the complete platform for task management where you can schedule meetings, plan your work, assign work to anyone, and much more.
Be productive and work on time with Chanty. Chanty integrates with a plethora of third-party apps such as Trello, Google Drive, Dropbox, Onedrive, Github, Gitlab, Bitbucket, etc. You can have the search history for unlimited data. So do not worry about vanishing search history. You can quickly turn your messages into tasks and assign them accordingly to your team. You can share your screen and discuss discussion threads for different topics. You can avail the dark theme for night vision and ease your eyes off the strain. Try Chanty today.
Get ready for the best discord alternative in 2021. Slack brings a comprehensive app for sharing or sending documents. Have multiple accounts for gaming and work to sort it for easing the way. Slack has a free version, but for more robust features, you need to upgrade. It is a bit expensive, but the features justify the price. It will be a wise investment, especially for small business ventures.
The UI is confusing initially, but one can easily catch up fast as the channels and sending direct messages are not complicated. You will not get the feature of voice messages or calls, but file uploading is a robust feature and can easily be done with the drag and drop function. Some distinct features are sharing the screen for group chat or video conferencing and company-wide communication. Overall the app is robustly designed and is a more professional alternative for discord.
Have you dreamt of an app for free with robust features with no advertisement? Tox is that one app for you with comprehensive features with no fuss of advertisements mingling with your work. The easy-to-use interface is an excellent alternative to discord to connect with your friends or family with high-end security.
With military-grade encryption, your messages are highly secured, and you do not have to worry about server raids. You can text, voice, and video chat, with your friends, family, or work colleagues. You can share your screen in teams or groups to give presentations or work on anything that is on your system. Tox is easy to use with powerful encryption code. This app stands out because of how it is made. The app is designed out of user servers and does not have any central server. It will help in avoiding any server outage that could be an obstacle. Tox supports platforms such as Windows, Linux, macOS, Android, and iOS.
Skype is one of the most reliable apps for having a high-quality voice or video call. The primary user interface is very easy to use and requires a little time to get with it.
You can share files in any format with your work colleagues or friends and have uninterrupted discussions on high-quality video calls.
The app is readily available, and you can download it from the play store. Skype supports platforms such as Windows, iOS, and Android. It uses minimum storage and optimal battery usage which is another benefit if you have those long working hours on Skype calls. The instant messaging app has a chat history feature and offers a free version. However, you can upgrade to a premium version and enjoy some robust features like SMS texts or make calls to a landline, cell, or voice mail. What makes it more useful than discord is the ability to share files up to 300MB. Try it today.
HerySpace is a complete project management software with a user-friendly interface. It's a perfect app for communications and collaboration purposes. More This is a great alternative to discord in 2021 that comes in handy in many aspects. Many renowned teams are using this app, such as Blitzmetrics, Arizona State University, Wondersauce, and many more.
HeySpace has high quality messaging app for work or personal calls. It will be a badge for unread messages that will help notify you of which message you have to return to. The schedule will help you distinctly sort your timetable and tasks. Not only this, you can add image attachments, and mentions in one on one chats with a plethora of filters, search options, and sticky notes. The unique feature includes notes and makes a card that will be added to your card list from where you can sort your priorities.
Google Hangouts is another great option for you to explore. You can make phone calls from a dedicated phone number that Hangouts provide. This is a unique feature that you would not find in any other app.
The Hangouts app supports the google ecosystem that would not find in any other app. Enjoy fast calling with synchronization with your google calendar and contact list so that you do not have to search for it separately manually. It's a great alternative to Discord for personal and professional businesses.
Last on our list but an app that gives a cutthroat competition to messaging apps. It has a plethora of features to use and enjoy high-quality instant chatting, host communications, public channels, customizations, etc.
Other features include video calling for individual and group calling. Just like Discord, you can develop your own bots to support groups, automated replies, etc. What makes it different from Discord is the end-to-end encrypted messages. So you do not have to worry about privacy. The UI is developed so that anybody can check the code of this app to see if the messages are protected. So, if you were habitual of Discord, then Telegram is the right option for you with enhanced security, and that too for free.
The Conclusion – Best Discord Alternatives
In a nutshell, if you are looking for improvised versions or alternatives of Discord in 2021, the list mentioned above would help you slim down some of the best options available in the market with their unique features. You can use these apps according to your setting, be it professional or personal. Try it out today and follow us for more updates like this!
One of the additional media content platforms or you can say rich media platforms where you can surf any topic is YouTube. It is undoubtedly one of the Best Platforms for watching videos. Now, here is an announcement for you all –  How about downloading your favourite videos from YouTube with ease, well, I know having Free YouTube Downloaders in 2021 is always a decent idea. So, here are the Top 7 Best Free YouTube Downloaders in 2021.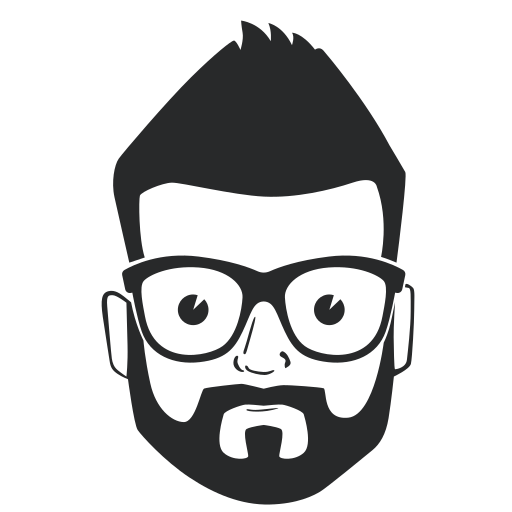 James is the editor of CellAlpha. He's a graduate and loves to write tech reviews, guides, and how-to articles. James is 24 years now.